Create a MOXIE® and offer your expertise to all interested industry participants via our public MOXIE library!
You are an expert in a specific field and would like to make your knowledge and experience available to others?
CAMPUS4WIND® offers you the opportunity to become a MOXIE author and share your expertise with industry participants who need your know-how - digitally, multifunctional and independet form time and place.
What is a MOXIE®?
The most direct way from best to practice.

A MOXIE® is digital-functional interaction memory medium.

In priciple like a digital, multifunctional "book", which allows the MOXIE® author or the team of MOXIE® authors to create almost each content (from partly via fullautomated up to AI-controlled), like processes, projects, structures, checklists, learning journeys, serious games and more and to offer it for direct practical application.

Perhaps the (r)evolution of reading, learning and execution daily business could be stated as follows:

Book (paper) > eBook (digital) > MOXIE® (multifunctional, because augmented).
However, compared to a book or article, the MOXIE® is not only read or viewed by a user in theory, like an eBook, Wikipedia, article, tutorial, YouTube video etc., but is directly applied to solve sprecific issue, task or challenge. It therefore represents the direct bridge between theory (MOXIE author) and practice (user). The use/execution of a MOXIE is called MOXIE run.
As a registered and approved author, you get access to the MOXIE® Creator. This allows you to create different MOXIE® types. You can then recognise these in the MOXIE library by the different badges on the respective MOXIE®.
For example, a MOXIE® of the type: CHECKUP. This can be used to map and carry out all kinds of checks, such as audits, assessments, inspections, surveys and many more.
Or a MOXIE® of the type: ACTION. This allows you to digitally map recurring best practices, such as project structures or process flows including all preset details. You can already store employees responsible for the implementation in an ACTION MOXIE®, as well as provide appendix documents, videos or links.
By pressing a button, the so-called MOXIE runs are then automatically generated according to your presettings and applied by the users as "digital best practice". This saves time and money and reduces the risk of errors in day-to-day business to an absolute minimum.
An analogy
Imagine you have to assemble a, let's say, car puzzle with 500 pieces and you need 10 different people to do it, as each needs to have a specific skill set (in real life, this could be e.g. a project to build or erect a wind turbine).
You as a MOXIE® author would use the MOXIE® Creator to create a corresponding MOXIE "car puzzle". In our case, this would be a MOXIE® of the type ACTION. Afterwards, you only need two clicks to start the implementation: Click 1 on the MOXIE "Auto-Puzzle" to create a so-called MOXIE run and click 2 to automatically assign the tasks to each of your 10 employees with all attached information. From then on, all you have to do is follow in real time how the "auto-puzzle" slowly gets into shape, because the system systematically and securely coordinates every single project and/or process step. Cool, isn't it?
Of course, you can also create your MOXIEs exclusively in your own myDAILY®SYSTEM and use them only with the employees of your company or, in your role as consultant, auditor, trainer, coach, only with your exclusive clients.
All publicly available MOXIEs can be found in the MOXIE® library, which you can use in demo mode (click on "Start") or assign to others (click on "Share"). If you like, you can license them for use (from CAMPUS4WIND®, Season 2 - from 12/2021) - either in the myDAILY®4WIND web version (from 12/2021) or exclusively to your own myDAILY®SYSTEM.
Calculating your income
Each time a visitor of the MOXIE® library uses one of your MOXIEs for a fee, the net price of the use is added to your all-time revenue account as a MOXIE® author, which gradually increases your royalty level. This means you can earn permanently from your knowledge.
The more MOXIE users you reach as an author, the more it pays off for you. You can contribute to reaching users yourself by assigning MOXIE runs via the "Share"-Button on the MOXIE® library to other people like business friends etc. via the "Share"-Button in the MOXIE library or by publishing the link for demo use on your social media channels.
Registered contract authors get access to the so-called "Author's SPOT" - the personal interaction page for MOXIE authors. In addition to real-time data such as MOXIE sales and your current royalty entitlement, help is also offered there to support you on your way to becoming a successful CAMPUS4WIND® MOXIE author.
The basics of being an author
The CAMPUS4WIND® MOXIE® library is comparable to a public library where you can borrow authors' works for a certian fee. Instead of books, the MOXIE® library offers so-called MOXIES, which can not only be read but also applied directly in the users day-today-business. MOXIEs contain their author's concentrated knowledge and the experience of experts in different forms, for example as an audit catalogue, a best practice project structure, interactive training content and much more.
The user can enter into a close dialogue with the MOXIE author via the EXPERT BASE and - if desired by the author - take advantage of additional help in the form of advice, training or coaching - remotely or personally.
By publishing a MOXIE, you grant a licence to use your MOXIE® for MOXIE runs. You retain ownership of the MOXIE and can grant as many user licences as you wish. Once you have submitted a MOXIE and it is published by our editorial team (This email address is being protected from spambots. You need JavaScript enabled to view it.), it can be "sold", i.e. licensed by users, an unlimited number of times via the MOXIE library
How does it work?
The CAMPUS4WIND® editorial team evaluates and reviews each MOXIE® submitted by registered contracted authors to be published in the MOXIE® library. As with traditional books, e-books etc., the pricing is based on the complexity of the MOXIE®, the demand for the topic and other factors.
Our editorial team checks very carefully whether the MOXIE® is suitable for sale and discusses potential for improvements with the authors.
It is crucial that the CAMPUS4WIND® standards, i.e. the rules, which are listed below, are adhered to. The following applies: Customers of the MOXIE® library only receive tested MOXIEs with corresponding utility value. The details will of course be clarified and agreed upon in advance between the CAMPUS4WIND® editorial team and the author.
Explore new possibilities, and join our community of learners, thinkers and makers
We promote MOXIE authors! Our events support both MOXIE® authors as well as community members from THE WIND CIRCLE in getting to know and discover new sides of CAMPUS4WIND®.
THE WIND NEWS - our digital newspaper and the NEWSFLASH on the frontpage keep you up to date with the latest information.
In the expert forum WIND TALKS (from Season 2 - 12/2021), the THE WIND CIRCLE (community) hangs out for continuous experience exchange.
The rules
We ask that as an author you always abide by the terms stated in your Author Contract (provided after the approval process) and the following rules:
1. you must be proven to be the creator of the content you submit and sell for publication. Do not submit content that is based on the work of another creator.
2. you must own the licensing rights to the content you submit for use. This includes content that actually originates from you and content from third parties whose licence rights you have a proven right to represent and exercise.
3. if you believe that anyone has used and copied your intellectual property, please let our editorial team know immediately. However, please check our Copyright & Intellectual Property section first and only then contact our editorial team (This email address is being protected from spambots. You need JavaScript enabled to view it.).
4. do not post content that explicitly contains profanity, nudity or extreme violence.
5. anything posted on CAMPUS4WIND® should be appropriate and commercially saleable.
What now?
That's it!
If you have any more questions, please contact our editorial team via e-mail This email address is being protected from spambots. You need JavaScript enabled to view it. or just register/apply online to become a MOXIE author.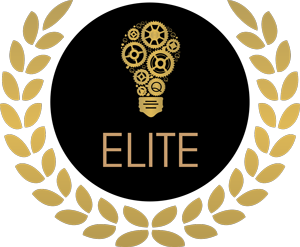 The emilQ DAILY® ELITE Author programme rewards the best selling publishers on the emilQ DAILY® MOXIE Library.